See on Scoop.it – ecoNVERGE® – Inspire • Harmony • Balance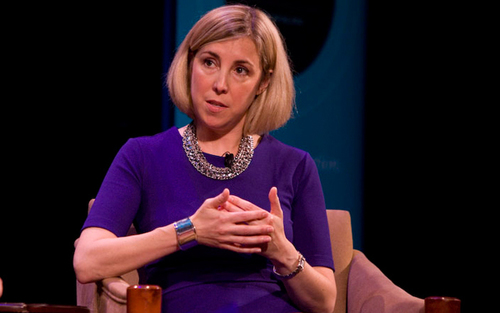 @ eco-Nable [Social Good Summit]: 10 Inspiring Quotes From Mashable's Social Good Summit
Transition into the Networked World!

The Social Good Summit hosted dozens of professionals who all had something to say about social good.
Mashable's three-day Social Good Summit united global leaders and innovators to speak about how technology can grow and improve our lives as we transition into a networked world.
From Sept. 22-24 we brought you live video, tweets and updates on the dialogues of professionals and activists:
1. Mira Sorvino
"More is spent in a single month [in the U.S.] fighting the war on drugs than all monies ever expended domestically or internationally fighting slavery from its inception. Per month, we spend more on the drug war than we ever have trying to free slaves." — Mira Sorvino, actress and U.N. goodwill ambassador
2. Forest Whitaker
"We have to not just open our eyes to what's going on in other places; we need to open our eyes to what's going on right in front of us." —Forest Whitaker, artist and UNESCO goodwill ambassador
3. Brooke Loughrin
"Water issues are directly connected to women's issues. When I was working in India, I met girls who said, 'I'd love to go to school, but I spend four to five hours a day looking for water.'" — Brooke Loughrin, U.S. youth observer for the United Nations
4. John Nesbit
"Ninety percent of the world's population is covered by a mobile signal. Fifty percent of people in sub-saharan Africa own cellphones — there's more on the African continent than in the U.S." — John Nesbit, CEO of Medic Mobile
5. Joe Trippi
"If you knew how much information the campaigns had on you, you'd turn off your machines. And I mean that literally." — Joe Trippi, political strategist
6. Claire Diaz-Ortiz
"You always hear the phrase 'advocacy starts at home.' In reality, with all the power we have to connect, it really means at home — where you're sitting. It's about doing what you can from where you are. We're fortunate to have these tools to let you distill your message to make sure you're getting out what you want to say and create a call to action." — Claire Diaz-Ortiz, lead social innovator at Twitter
7. Jimmy Wales
"The Internet is allowing for us to really experience people in some of the most distant places in the world — as other people just like us. So get to know people, seek out bloggers from a country you're kind of curious about. It's about building empathy and breaking through to the point of recognizing people as people." — Jimmy Wales, founder of Wikipedia
8. Hillary Clinton
"We are living at a moment when anyone can be a diplomat. All you have to do is hit SEND." — U.S. Secretary of State Hillary Clinton
9. Todd Park
"It's about turning government into a platform for open innovation. Data by itself is useless. I can't feed my baby daughter data, as much as I'd love to, because I love data. It's only useful if you apply it to create an actual public benefit." — Todd Park, U.S. chief technology officer
10. Nicholas Kristof
"One thing the humanitarian world doesn't do well is marketing. As a journalist, I get pitched every day by companies that have new products. Meanwhile, you have issues like clean water, literacy for girls, female empowerment. People flinch at the idea of marketing these because marketing sounds like something only companies do." — Nicholas Kristof, New York Times columnist
linton.
See on mashable.com