See on Scoop.it – The MARKETING VILLAGE™ – your world, our village©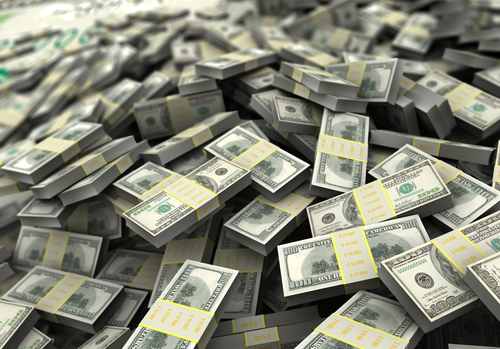 The Social Economy: Unlocking Value and Productivity Through Social Technologies
– McKinsey Global Institute (MGI).
– Summarized for you by John Twohig
This report shows what a tremendous advantages social technologies can bring to businesses:

Product Development
– Co-Create Products
– Derive Customer Insights
Operations and Distribution
– Leverage social to forecast and monitor
– Use social to distribute business processes
Sales and Marketing
– Derive customer insights
– Use social technologies for marketing, communication and interaction
– Generate and foster sales leads
– Social commerce
Customer service
– Provide customer care via social platforms
– Enterprise wide levers, social as organisational technology
– Use social technology to improve intra-or-inter organisational collaboration and communication
– Use social technology to match talent to tasks
Reading that list you would wonder how the hell companies are dithering, the whole business cycle can now be effectively carried out via social technologies across all sectors of enterprise, both inside and outside the organisations.
The following are examples of social collaboration for business:
Cost reduction
– Working from home
– Social platform-based resource center for business critical
documents and knowledge sharing
– Sharing document with clients in the development stage of a project, saving turnaround time
Eliminate emails

Forecasting Market Demands

…
Conclusion
Businesses large and small can benefit from the disruptive influence of social technology. This report leaves you in no doubt about that. The savings to business across the four sectors MGI have covered in this report is put at between $900 Billion and $1.3 Trillion per year if the Social Business Model (SBM) is adopted. It is the ROI of online and as the Burberry CEO Angela Ahrendts said some time ago, if you don't have an SBM you will not have a business in five years.
This post is only skimming the report, there are also examples of how social is saving lives, helping people stay safe in Hurricanes. I will cover that in more detail at a later date. Can CEO's and the C-Suite in general continue to ignore the Social Platforms and the Social Business Model? On the evidence of this report I don't believe so, come join the most disruptive technology in the worlds history, sure mistakes will be made, but isn't that part of the fun?
Join us on LI-group @ ecoNVERGE – Econological SUSTAINABLE ValueChain SOLUTIONS
http://lnkd.in/Uj3ajC ;
We would love to read some real life business stories you can present in deploying a social media strategy.
Share your thoughts, experiences and suggestions. Thanks.
See on tweakyourbiz.com