See on Scoop.it – The MARKETING VILLAGE™ – your world, our village©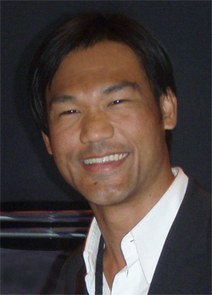 #mvillage [Reputation Economy]: Interview with @xinchung CEO #TrustCloud – Why should I use TrustCloud over other "similar" networks, what makes it different?
– Interview by Berrie Pelser
TrustCloud is a big fan of "Data to the People" It's true that Trust data is not perfect– Trust means different things to different people (context), so it can't be easily boxed. We do our best ot create a useful, intuitive, and fair system for online citizens to own the success they've earned online, and use it anywhere
Some excerpts:
Why should I use TrustCloud over other "similar" networks, what makes it different?
TrustCloud is different from other networks because we address the problem of trust in peer marketplaces using a 3 layer approach: Verification, Behavior, Transaction. We focus on trust attributes that are help in making a p2p deciscion. Klout measures influence; endorsements by topic, Connect.me measures expertise by topic, Zerply measures wide, legit.com, getscaffold.com : still waiting for their products!
TrustCloud has ongoing research with Stanford University Sociology Department regarding the user of "transitive reputation/trustworthiness" that degrees of referrals give. We also have inhouse trust expert from Harvard, Mr. Charlie Greene www.trustedadvisor.com who has 3 books and extensive knowledge on trust formula and metrics in business.
TrustCloud is a founding member of Connect.me's Trust Respect Network. We will be working with other companies in the Verification and Trust space to develop interoperable models of trust for an emerging federated identity ecosystem.
Discussion can be followed on LI-group @ ecoNVERGE – Join us and share your views. http://lnkd.in/Fn89Eh ;

Share your views and experiences on the topic of online Reputation. How important is reputation to you and how do you value to know about trust and comfort in online activities with friends, acquaintances, business prospects, …? How do you perceive improvements can be made?
What forms of Trust engagement measurement do you use?
See on hosting.ber-art.nl