See on Scoop.it – The MARKETING VILLAGE™ – your world, our village©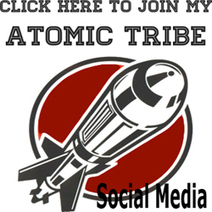 [Social Media]: More than 344 Social Networks on 1 page! #marketingVILLAGE
Do we really need that many? not really but the overview helps at least to be selective to your needs!
Social network analysis views social relationships in terms of network theory consisting of nodes and ties. Nodes are the individual actors within the networks, and ties are the relationships between the actors. The resulting graph-based structures are often very complex.
There can be many kinds of ties between the nodes. Research in a number of academic fields has shown that social networks operate on many levels, from families up to the level of nations, and play a critical role in determining the way problems are solved, organizations are run, and the degree to which individuals succeed in achieving their goals.
See on hosting.ber-art.nl