See on Scoop.it – ecoNVERGE® – Inspire • Harmony • Balance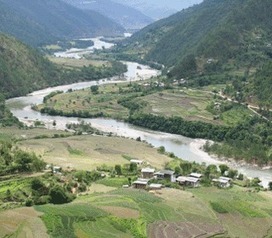 Wake Up World
The tiny Himalayan country of Bhutan serves as home to just 738,000 people—about the population of Alaska. But this tiny landlocked nation is on track to make one of the biggest pro-organic moves in the world…. http://wakeup-world.com/2012/10/24/is-this-the-worlds-first-100-organic-nation/
Go organic! If they can do it, we can too. We just lack the political will, for now.
A new awakening is needed to establish the practicality and sustainability of going organic.
Bhutan Pledges to be First 100% Organic, Chemically-Free Nation
The small nation of Bhutan, nestled in the Himalayas between China and India, is committed to becoming the first "hundred percent organic" "chemical-free" nation within decade.
http://www.commondreams.org/headline/2012/10/03-4
See on wakeup-world.com