See on Scoop.it – ecoNVERGE® – Inspire • Harmony • Balance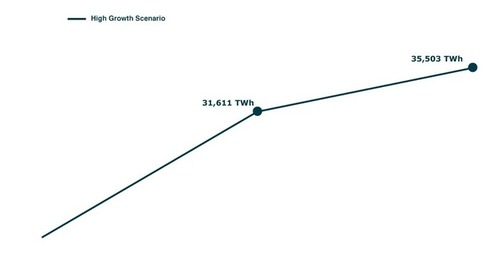 Electricity production has almost doubled in the last 20 years!
The site also provides an up-to-date use by energy source and low and high growth secenarios by 2020 and 2030:
– Coal remains our remain source with 40% of electricity production and +20% for gas.
– RE-mix (exclusive of natural gas and clean coal) remains marginal, certainly for solar, but total RE-mix growing to +20% – certainly room for expansion!
– Nuclear sourced electricity will continue to diminish to half today's production
– their prognoses for 2030 us that nuclear will be compensated rather with coal and gas then with RE-mix
Further also great statistics and future expectation setting on global climate change:
– 2010= 4.1 billion acres needed to offset CO2
– 2020= 8.3 billion acres needed!
DIFFERENT NEEDS, SHARED CHALLENGES
Whether a developing nation with ambitions of economic growth, or an industrialized region moving towards a low-carbon economy, the challenges of future electricity production are shared.
Covering: Affordability – Reliability – Sustainability
– The EU needs to invest at least €1000 billion into its power systems in the next decade.
– To reach renewable capacity targets by 2020 and maintain system reliability, the EU will need to install 100 GW of new dynamic balancing power.
– The EU will need to install 285 GW of wind power by 2020 in order to reach the target of 20% energy from renewable sources.
SMART Power Generation:
– Wind and solar power are essential for low-carbon energy generation, yet alone can't provide enough affordable, reliable, and sustainable electricity.
– Successfully integrating renewable energy is going to require a dynamic, flexible, and efficient solution for system balancing.
through:
– Operational flexibility: Fast and flexible capacity with multiple dynamic operation modes, from ultra-fast grid reserve to efficient base load generation.
– Energy Efficiency: Sustainable and affordable power systems require the highest level of simple-cycle energy efficiency available.
– Fuel flexibility: Cost effective and secure power generation regardless of changes in pricing and availability of fuels.
See on www.smartpowergeneration.com