See on Scoop.it – ecoNVERGE® – Inspire • Harmony • Balance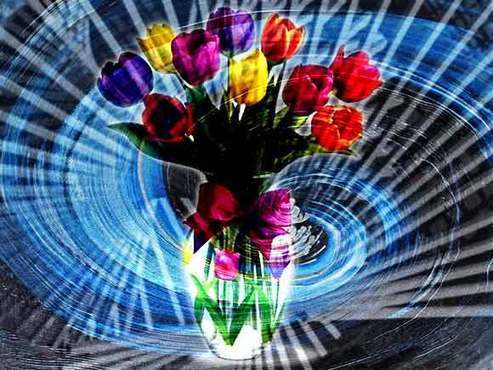 "These are my principles. If you don't like them, I have others."
The New Dutch political coalition should alarm the rest of Europe and perhaps the world!
Tulips from Holland will definitely get more expensive or difficult to come by!
The third party numbers that were initially reported spoke of 10-20-30% declines (one quoted 60%) in purchasing power for large parts of the Dutch population over the next 4 years due to the new coalition agreement. Not only would this be austerity on steroids, it's also so far away from anybody's world view in Holland that it hardly even registers. Which is probably a large part of the reason it's so easy for the coalition partners to say it's not true at all. In their response, however, they gave up a lot of the ever so happy people picture. And that could prove fatal.
The government in an impromptu official reply to third party numbers said that "only" one in six Dutch(wo)men will lose "only" 5-10% in purchasing power. Bad enough, you would think. But they of course inevitably underplay the numbers; they're like the EU claiming GDP will rise in 2013, habitual liars who can't help themselves. Good news sells, whether it's true or not.
And maybe we should thank the Dutch government for admitting what they have; none of their peers have to date. Sure, the Greek and Spanish governments have, but only after the troika – the outside world – ran a big sharp dagger across their throats. What Holland showed us is different in more than one way: There was no outside pressure, no daggers, and they weren't really paying attention, since they were too pre-occupied with the mental boost of new found power.
Still, in doing what they did, they gave away the future of the European core, and the European periphery with it, a future in which the core bailing out the rest will be a forgotten past that no-one can quite imagine anymore. Once again, we return to "the center cannot hold". Only this time it's out in the open. Consider yourself forewarned and act accordingly.
See on theautomaticearth.com