See on Scoop.it – ecoNVERGE® – Inspire • Harmony • Balance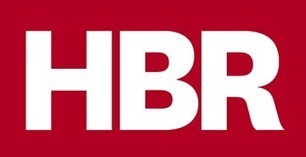 Five ways to drive large-scale social change by working cooperatively.
knowledgEnabler's insight:
We are bombarded daily with evidence of our nation's inability to solve mounting problems like failing education systems and growing inequality. The rapid growth of collective impact and the building of new civic infrastructures around the country are the most promising approaches to tackle these issues.
Call to Change Leaders and organizations are acknowledging that even their best individual efforts can't stack up against today's complex and interconnected problems. They are putting aside self-interests and collaborating to build a new civic infrastructure to advance their shared objectives. It's called collective impact and it's a growing trend across the country.
A diverse group of local leaders — private, public, philanthropic, and nonprofit — fed up with the dysfunction around them, come together to challenge conventional wisdom and fix problems long written off as unsolvable, such as poverty, unemployment, and a failing education system. More often than not, they lack the formal authority to solve the problem and don't have an obvious 'plug and play' solution.
While collaboration is certainly not a foreign concept, what we're seeing around the country is the coming together of non-traditional partners, and a willingness to embrace new ways of working together. And, this movement is yielding promising results.
five lessons for driving large-scale social change through collaboration:
1. Clearly define what you can do together: "What can we do together that we could not do alone?" Often, this means thinking beyond individual projects to whole solutions and big, bold ideas.
2. Transcend parochialism: Even the most well intended collaboration is often crippled by parochialism.
3. Adapt to data: The complex, multidisciplinary problems that many collaborative projects tackle do not have easy fixes. These challenges require continuous learning and innovation and the use of real-time data to help participants understand what is and isn't working.
4. Feed the field: You have an obligation to share what you learn — both the results and the methods for achieving them.
5. Support the backbone: In our experience, progress is best achieved when a "backbone organization," keeps the group's work moving forward.
See on blogs.hbr.org