See on Scoop.it – ecoNVERGE® – Inspire • Harmony • Balance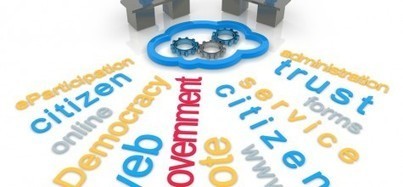 Co-create the Future
Today the limitations of our democratic institutions are all too obvious. From the global financial crisis in 2008, the ongoing climate crisis and the immediate challenge of the EC to agree rapid responses to the Euro Crisis; it is clear that our local, national and global democratic institutions are stretched to breaking point.
Add to this that most western democracies are financially poorer now than they have been in a generation, are frequently mistrusted by their citizens and are struggling to find their feet in a digital world. Consequently the role, relevance and legitimacy of our governments has rarely seemed so precarious.
An yet simultaneously we are witnessing a global groundswell in citizen led democratic change. From the Arab Spring, to Occupy, to local Facebook Campaigns, to community Freecycle exchange, to many many les celebrated endeavours. In communities across much of the world, people are coming up with ways to make things better. Very often using the internet, almost never involving the government, and perhaps most strikingly theses movements are being made possible with little or no money.
See on ec.europa.eu