See on Scoop.it – ecoNVERGE® – Inspire • Harmony • Balance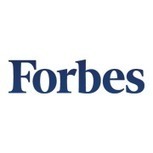 As companies embed corporate social responsibility into their businesses, the value of working with CSR consultants isn't always clear. In many cases, companies don't need to hire outside consultants.
knowledgEnabler's insight:
[Corp. Sustainability & CSR consultancy]: 6 Criteria for Selecting a CSR Consultant! #ecoNable #CAPixAsia
This article is actually misleading the reader and is provided by a CSR consultant. It has some good criteria reflected but it is to be taken cautiously.
There is a huge difference between Corporate Social Responsibility and Corporate Sustainability and the article does not make the difference, focusing on CSR activities mainly. Corp. Sustainability is probably better approached through hands-on engagement, which is referred to as coaching rather then consultancy and has various degrees of moving companies forward as a better resourcer, manufacturer, supplier, employer, … ensuring an in-depth analysis of what-is to what-can-be, from a what-if perspective and focusing on cultural behavior change. Adapting towards a better future can go from an approach of ensuring sustainability for the company and its sourcing towards developing internal, supply chain or even extended enterprise resilience. Some approaches adapt towards thrivability of the company, employees and the extended enterprise.
As companies embed corporate social responsibility into their businesses, the value of working with CSR consultants isn't always clear. Overall, the objective should be to build internal CSR capacity wherever possible.
In areas such as social audits of supply chains, environmental impact assessments, and measurement of social outcomes where third party verification/assurance is appropriate and necessary.
As the demand for CSR consultants is diminishing, the supply is increasing. There is now so much choice that corporations that are new to CSR or need to improve their programs have a hard time selecting the right CSR advisor.
Six criteria when selecting a CSR consultant – most of them also apply for consultancy, advice and coaching in corporate sustainability, resilience and/or thrivability:
1. Breadth of Experience: Have they worked in different business categories? Have they worked for corporations and not-for-profit organizations? Have they worked for small and large businesses? There is valuable cross-learning that comes from applying CSR in a wide range of situations.
2. Depth of Experience: There are many people who are passionate about CSR and have started consulting in this area. When selecting a CSR consultant, you need to balance enthusiasm with experience.
3. Diversity: Work with CSR consultants who reflect the internal and external audiences you need to reach and influence. This means the consultant should have access to a wide range of different opinions and to people of different ages, genders and ethnicities.
4. Building Capacity: The best CSR consultants place a high priority on putting themselves out of work. As described above, most aspects of CSR should be handled internally. Avoid consultants who are excessive self-promoters.
5. Experience with Social Change: It's not enough to have academic credentials and practical experience in business. CSR is about bridging the gap between profit and purpose. This means that your advisors need to understand how social change works.
6. Inspiration: You should find a CSR consultant who inspires you to be provocative in a positive and appropriate way.
This list isn't intended to cover specific aspects of CSR advisory services such as environmental sustainability or legal advice on climate change and emissions, areas where decisions are made almost solely based on professional and technical expertise.
See on www.forbes.com